Make your own Game Boy with a Raspberry Pi Pico and start coding retro games in MicroPython or C++
Today we are making the Raspberry Pi Pico Game Boy, a DIY game console that looks like the original Nintendo Game Boy released in 1989! But the comparison stops here.
For less than $20, you can make your own game console and start coding games! Retro games are probably the funniest way to learn how to program!
The Pi Pico Game Boy is a DIY game console based on the $4 Raspberry Pi Pico microcontroller. The Raspberry Pi Pico Game Boy can be programmed in MicroPython, a special version of Python made for Microcontrollers, or in C++ for better performance.
The screen is a 1.54-inch LCD with a resolution of 240×240 pixels and 65K colors. There a 6 buttons: 4 for the DPAD + 2 action buttons. The buttons are 6x6x6mm micro push buttons. The sound is provided by a simple piezo buzzer.
The case and the buttons have been designed in Fusion 360, a 3d modeling software from AutoDesk. The case is 3D printed and is about 3:4 of the original Nintendo Game Boy: It fits nicely in the pocket! Do you remember how big the original Nintendo Game Boy was?!
The buttons are kept at a 1:1 scale otherwise they become too small for "old kids"!
Raspberry Pi Pico Game Boy Features
Pi Pico Game Boy
Original Game Boy (1989)
Size
111x68x25mm (3:4 Scale)
148x90x32mm
Weight
85g
220g
Screen
1.54 inch LCD IPS
2.6 inch LCD STN
Display size
30x30mm
47x43mm
Resolution
240×240 pixels
160×144 pixels
Color support
65K Colors
4 shades of "gray"
Power
USB
4xAA batteries
Sound
Piezo Buzzer
Speaker + headphone
Inputs
Eight-way control pad
2 action buttons (A, B)
Eight-way control pad
4 action buttons (A, B, Start, Select)
Volume potentiometer
Contrast potentiometer
Power switch
CPU
Raspberry Pi Pico
RP2040 133MHz dual ARM Cortex-M0+ cores
Custom 8-bit Sharp LR35902
4.19Mhz
Memory
264KB RAM + 2MB Flash
8KB internal RAM + up to 128KB game cartridge RAM + 8KB RAM for LCD display
What you need to make the Raspberry Pi Pico Game Boy
In order to make the Raspberry Pi Pico Game Boy, you will need the parts below.
DISCLAIMER: Some links are affiliate links. As an Amazon Associate I receive a small commission (at no extra cost to you) if you make a purchase after clicking one of the affiliate links
Slicing the parts
I printed these parts in Sunlu PLA+. My print settings (Ultimaker Cura):
Layer Height: 0.25 mm
Line Width: 0.4 mm
Wall Thickness: 0.8 mm (=2 walls)
Top/Bottom Thickness: 0.75 mm (=3 layers)
Infill Density: 20%
Infill Pattern: Cubic
Printing Temperature: 230 deg C
Build Plate Temperature: 70 deg C
Enable Print Cooling: Enabled
Fan Speed: 100%
Initial Fan Speed: 0%
Regular Fan Speed at Layer: 2
Generate Support: Disabled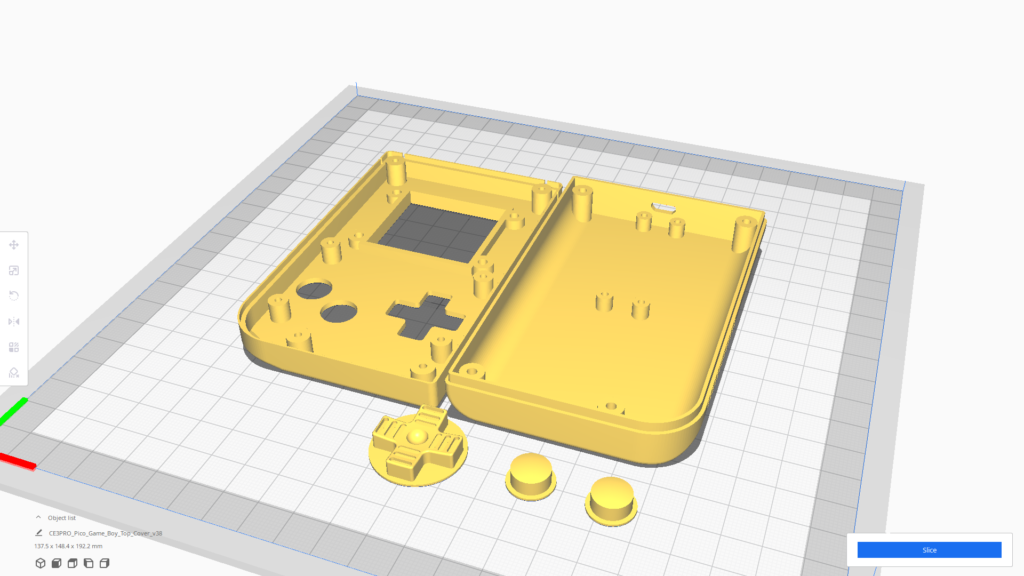 Electronics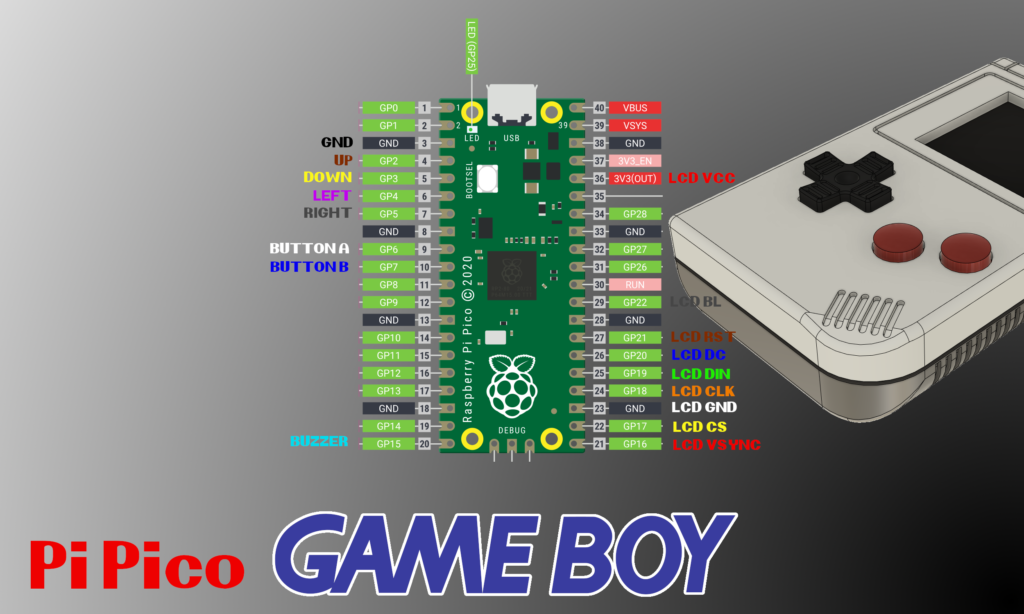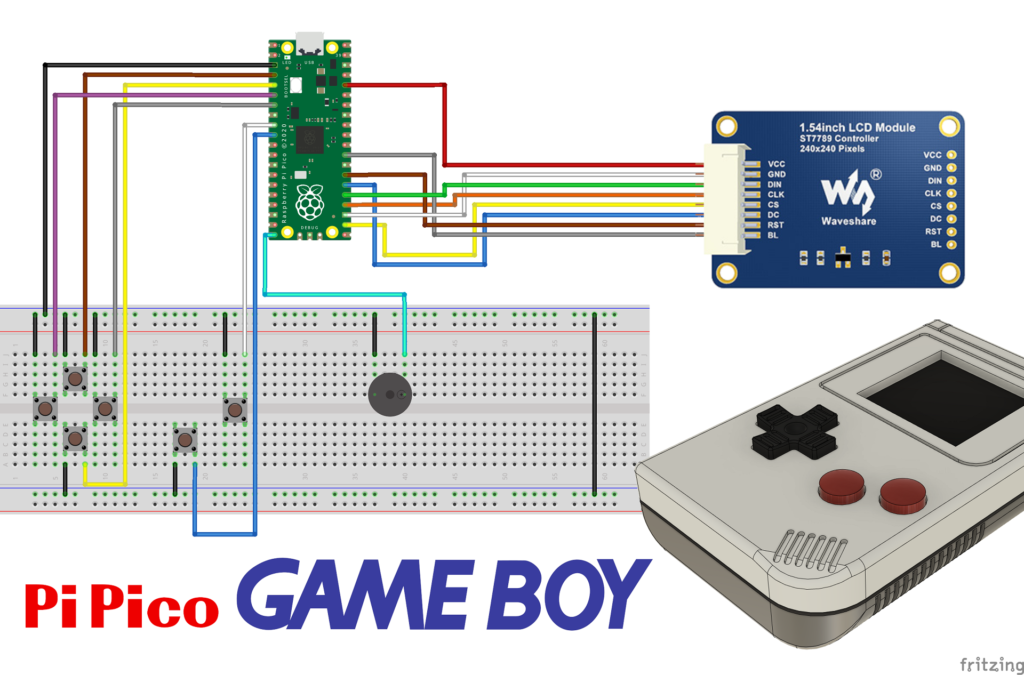 Assembly
See video above
Games for the Raspberry Pi Pico Game Boy
Download the source code for the Pi Pico Game Boy on GitHub
Makes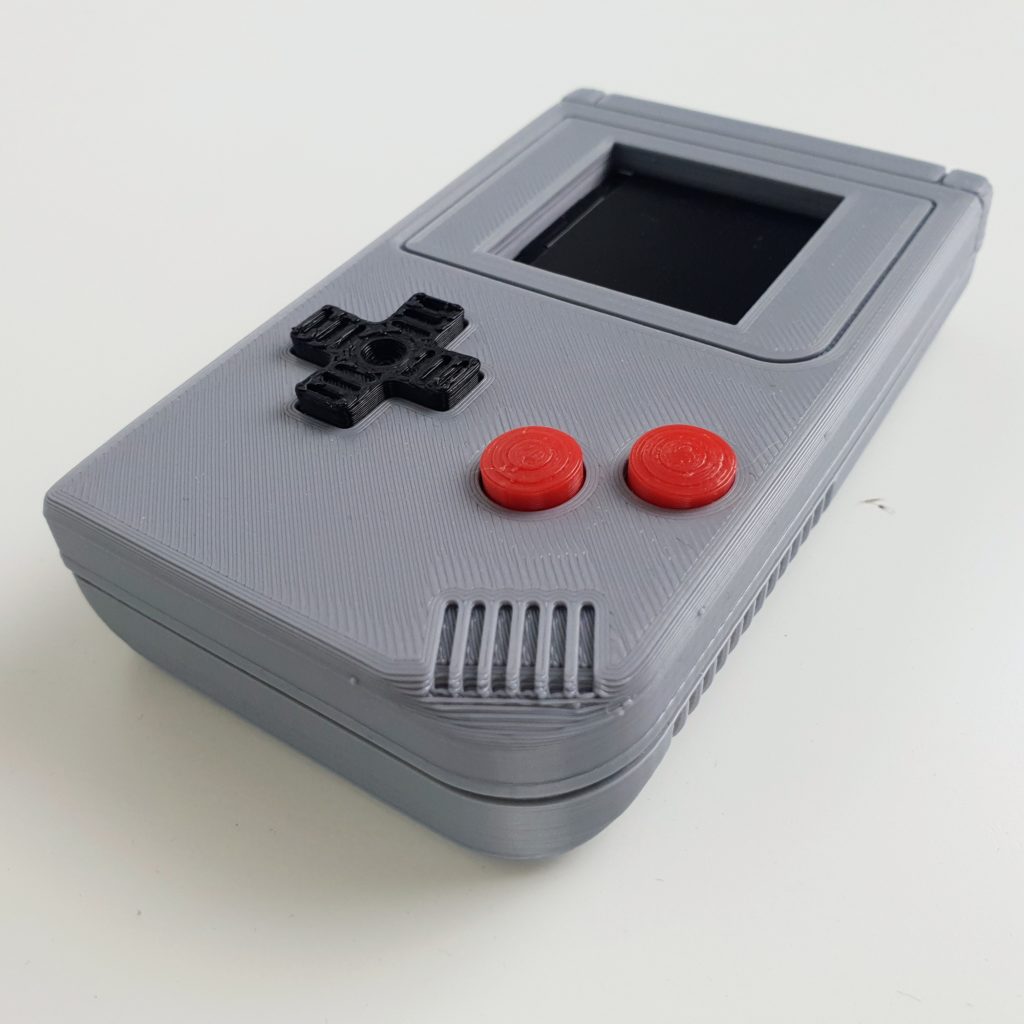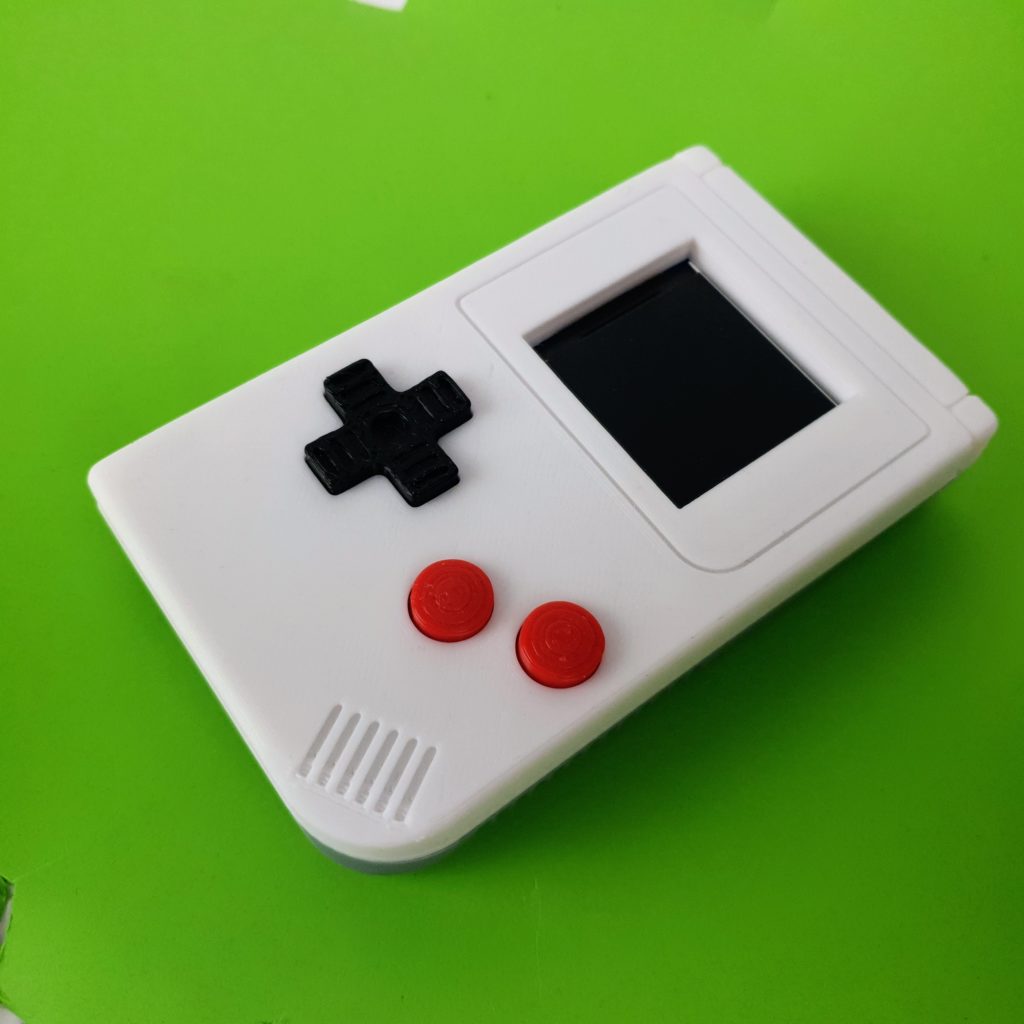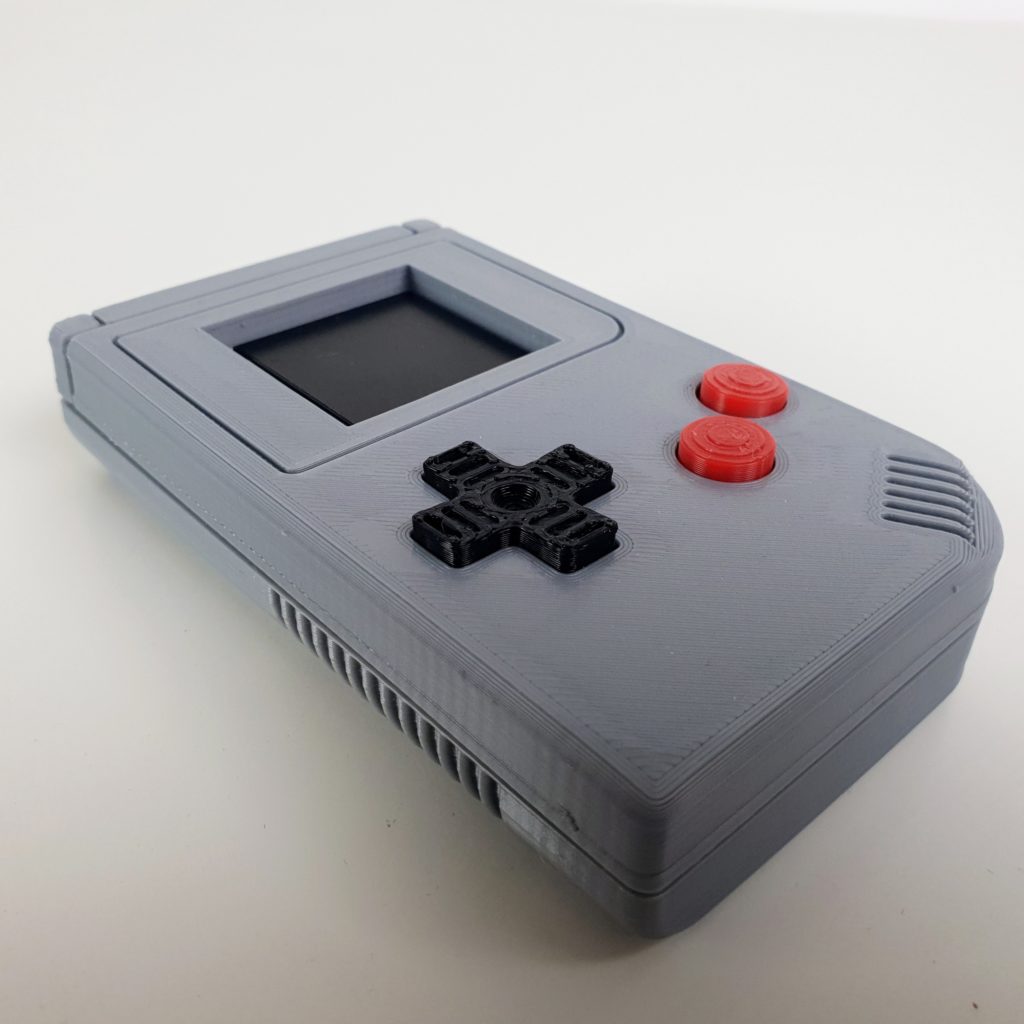 Change Log
20220322: Initial Release (v39)